Discover more from The Third Something
Practical creative advice and original art from Emmy-nominated filmmaker Adam Westbrook, delivered Sundays.
Over 1,000 subscribers
.43 Hobbies update
Each week a few more people sign up to The Third Something - if you are new, welcome! I realise I haven't introduced myself in a long while, so…
I am Adam Westbrook: Maker of Videos! I mostly create short factual films, mostly for the New York Times. You can watch all of my work here.
This newsletter arrives every Sunday and, while it has no rules, it is usually about creativity and visual storytelling.
Literally the only way you can be receiving these letters is if you signed up, or a kind stranger forwarded one to you. An unsubscribe link lurks up there 👆and down there👇. If these emails aren't what you were expecting don't feel bad about clicking one!
---
I find it quite easy to share new videos with you. After ten years of practice, even my less good ones cross a threshold of quality that cancels any performance anxiety.
What is scary is showing you things I am not good at. That's what I'm going to try today.
Back in letter #32 I mentioned that I signed up to life-drawing classes. Well, reader, I am still taking them! I missed some over the summer and when I was in New York, but otherwise I have been turning up every Tuesday evening for the last few months.
Quick heads up - the models we draw are nude, so the sketches below are a wee bit NSFW.
---
Each session begins with a series of very quick poses, usually between 1-3 minutes.
In this time all you can do is a few simple lines, but the trick is to try and capture a dynamic gesture.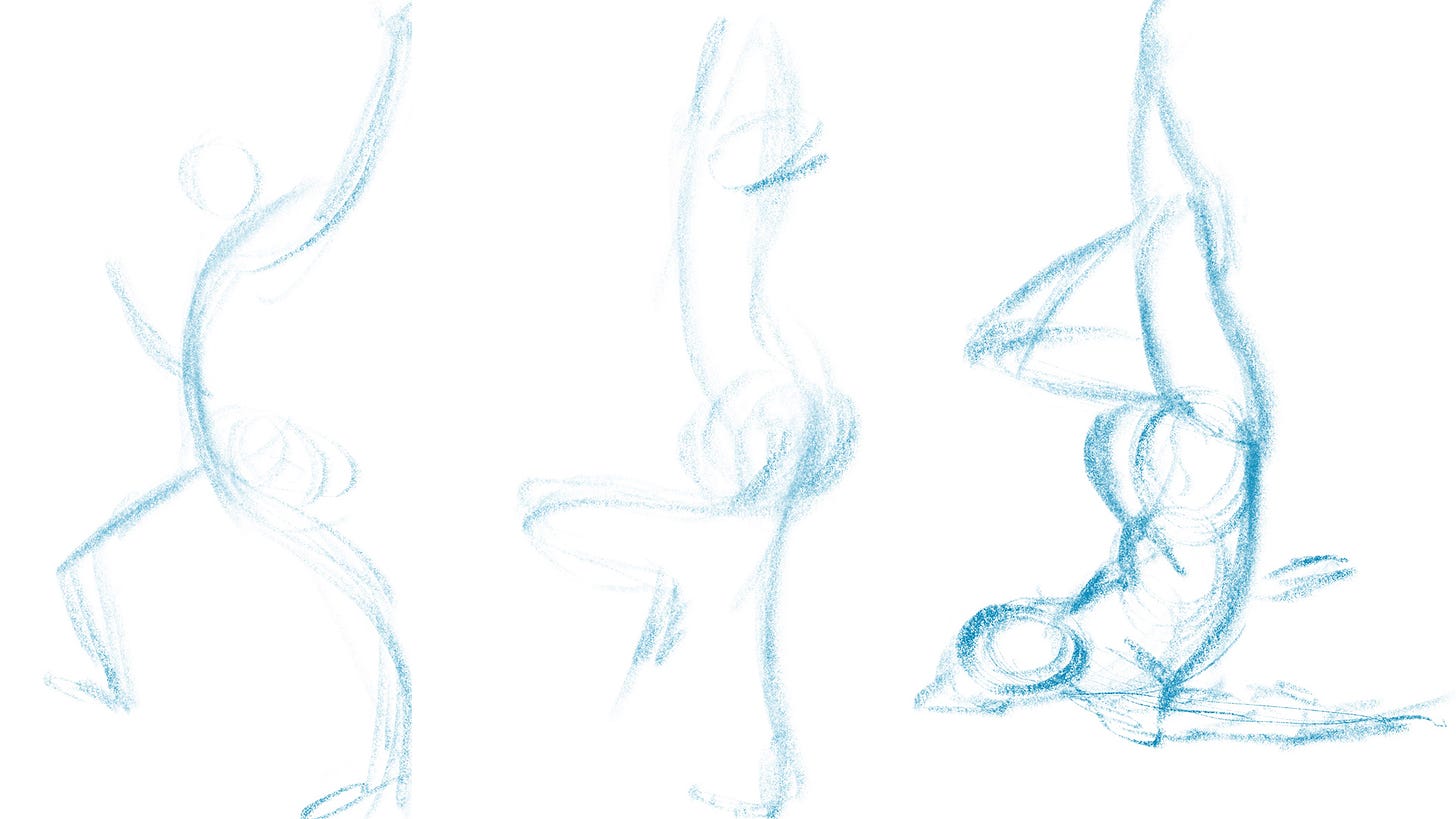 You want to hold the pencil loosely and make confident fluid marks. I have obviously just included the ones I think are OK - most of them look like stiff wooden stick figures.
Then the models poses for 5, 10 and 20 minutes, and we build on the gesture. I usually end up with blocky and cartoony outlines, or limbless torsos.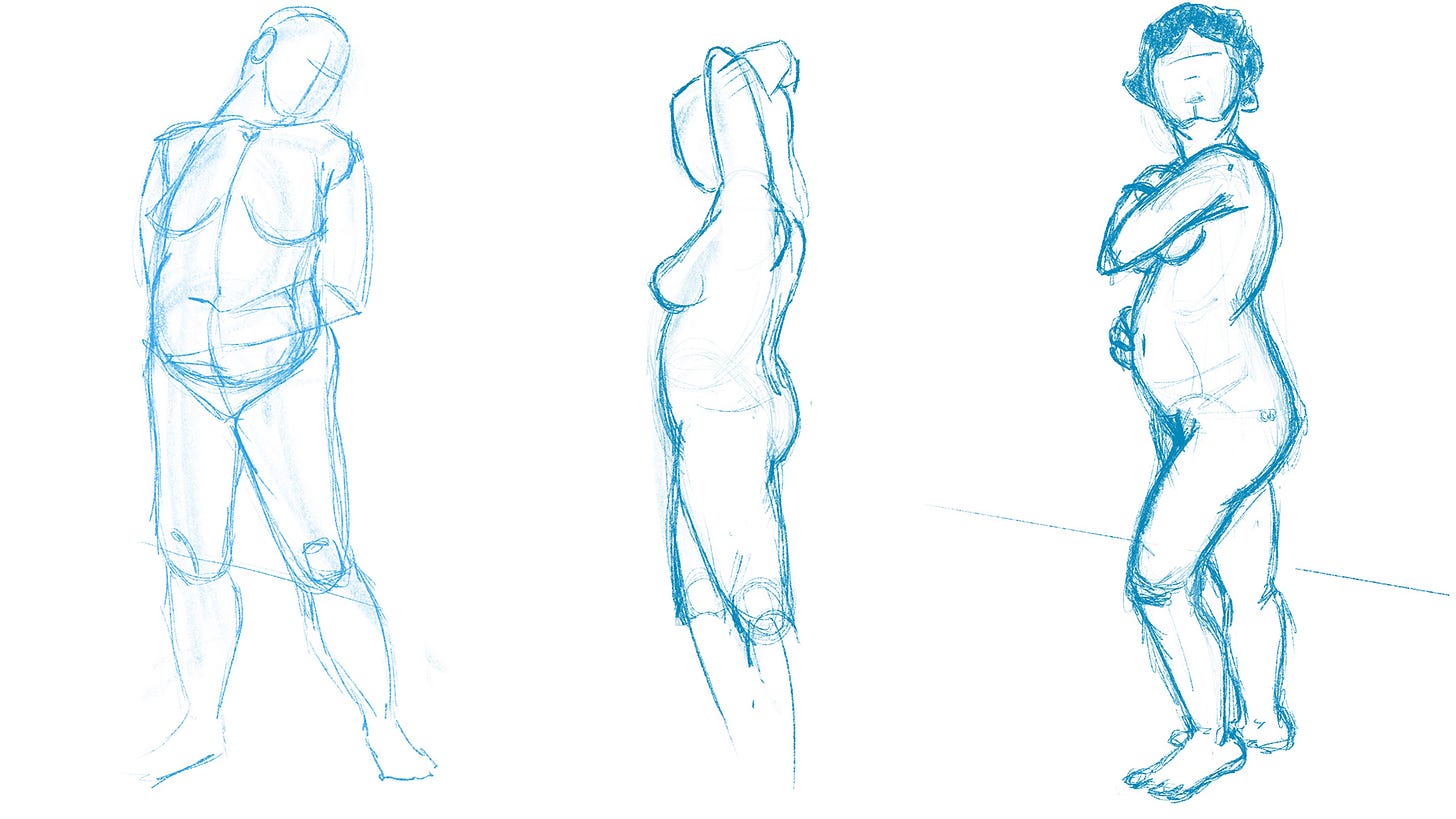 Finally after a break for tea and biscuits (this is Britain, after all) there is one final 40 minute pose. The room falls silent, the concentration is immense.
This is what I usually end up with at the end.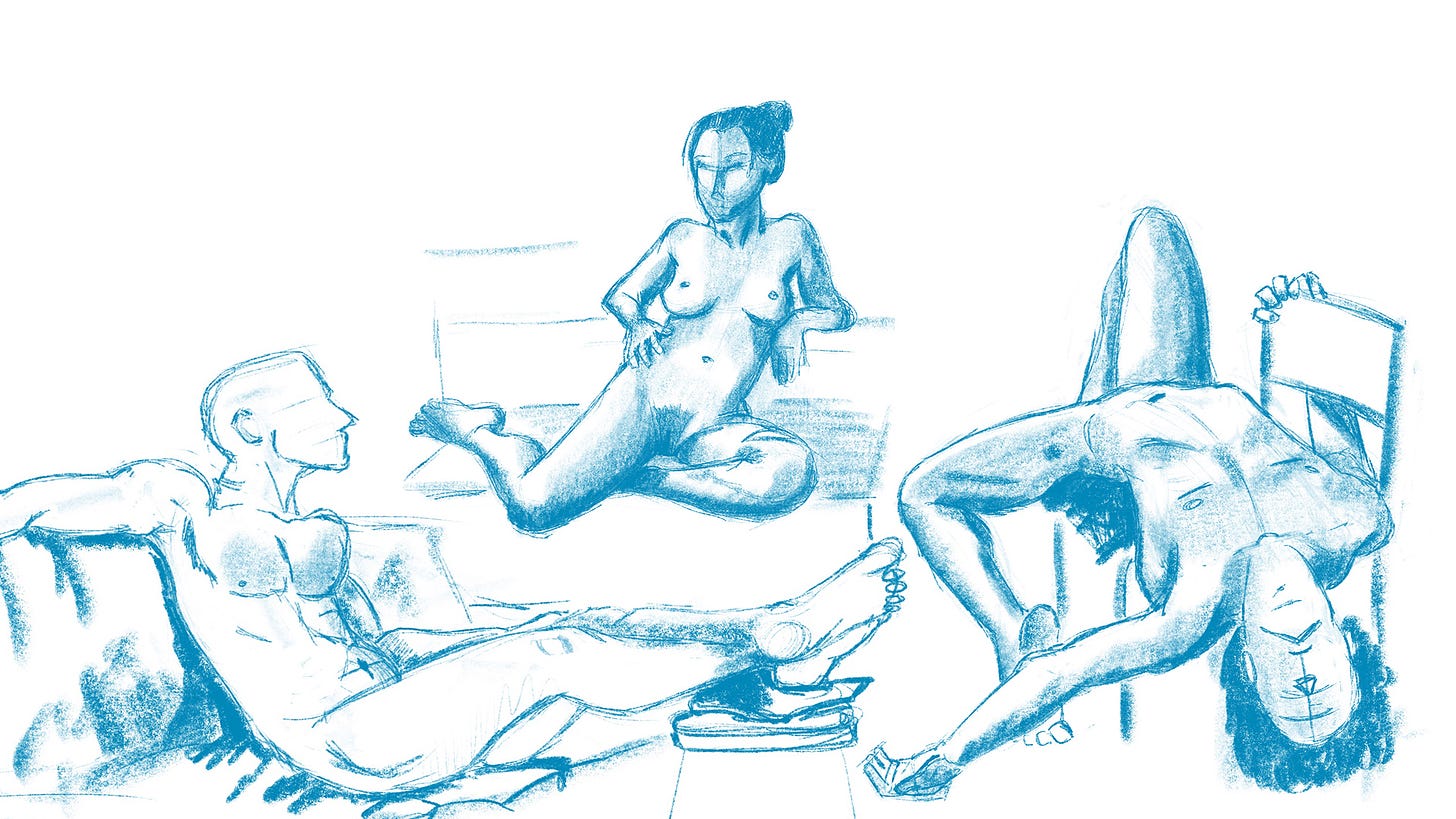 Here are some thoughts.
Firstly, I find drawing quite meditative. Drawing these poses consumes almost all of my mental RAM and it's one of the only times in a week when my brain isn't chattering away or worrying about other problems. It is a literal escape and great for my mental health.
(Oh wait - I have just remembered I wrote to you about this very idea way back in letter #22!)
Secondly, I can see my drawings are not great but I almost always come home with one sketch that I feel proud of. I find myself looking back over them during the week, maybe tidying them up, or inking over them. It's like a little gift to myself and it's quite motivating.
Thirdly, this makes me want to draw more. I'm making more excuses to draw and doodle during my day and slowly but surely noticing an improvement.
And fourthly: Procreate for the iPad - surely one of the best-designed apps ever created. I am not one for doing technology reviews but the haptic experience is enormously satisfying. I mention it because before I started using an iPad, I didn't do any drawing. I could never find the right pen/paper combination that made drawing satisfying.
The right tools are really important!
I don't want to be tied to this technology forever but as a way to build momentum it's been terrific.
The variety of brushes available means I can turn a Tuesday night sketch into a clean ink line drawing the next day: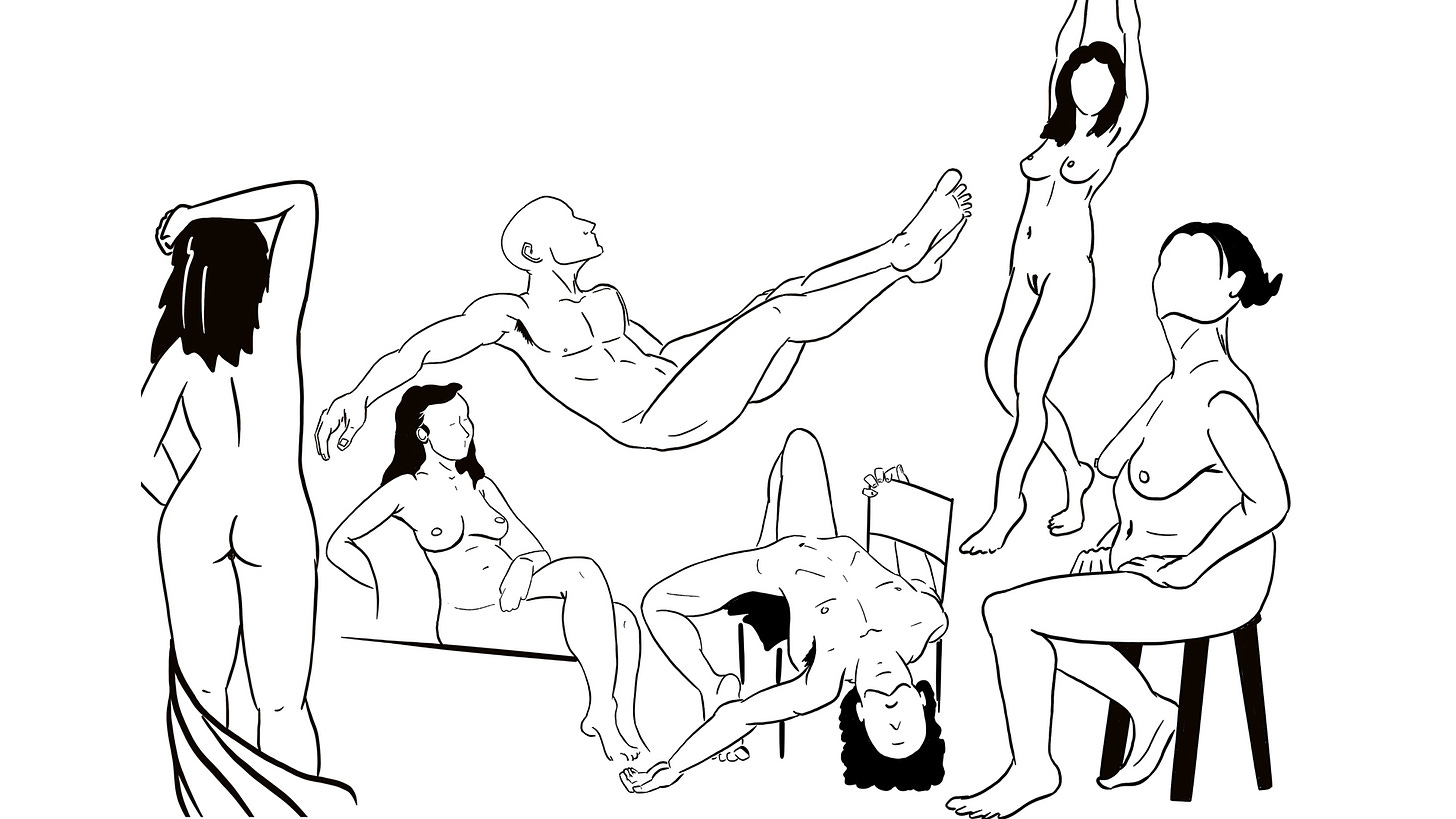 It even logs your pen strokes to produce these awesome timelapses!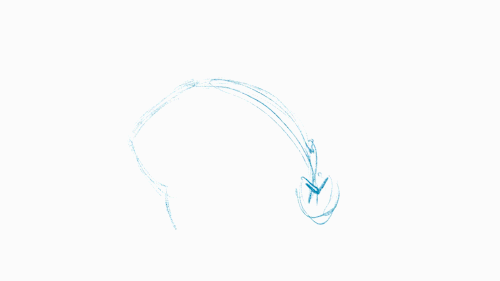 I'm nervous publishing these. It's been a private hobby for a few months and I know there are more than a few talented artists among Third Something readers.
But one of the things I wish I was doing more in these letters was showing you work that I am making, good and bad.
That's it! I fly to Dublin in an hour where tomorrow I'm shooting an interview for a new video.
Until next Sunday,