Discover more from The Third Something
Practical creative advice and original art from Emmy-nominated filmmaker Adam Westbrook, delivered Sundays.
Over 1,000 subscribers
.50 Ink and Card
Months ago I took myself to an art store with a promise to spend £30.
(This is a fun idea by the way: to go to an art store with no specific purchase in mind, and let your senses guide you to something.)
I wandered the store for an hour, trying everything and seeing what excited me and I was drawn to these Windsor & Newton inks: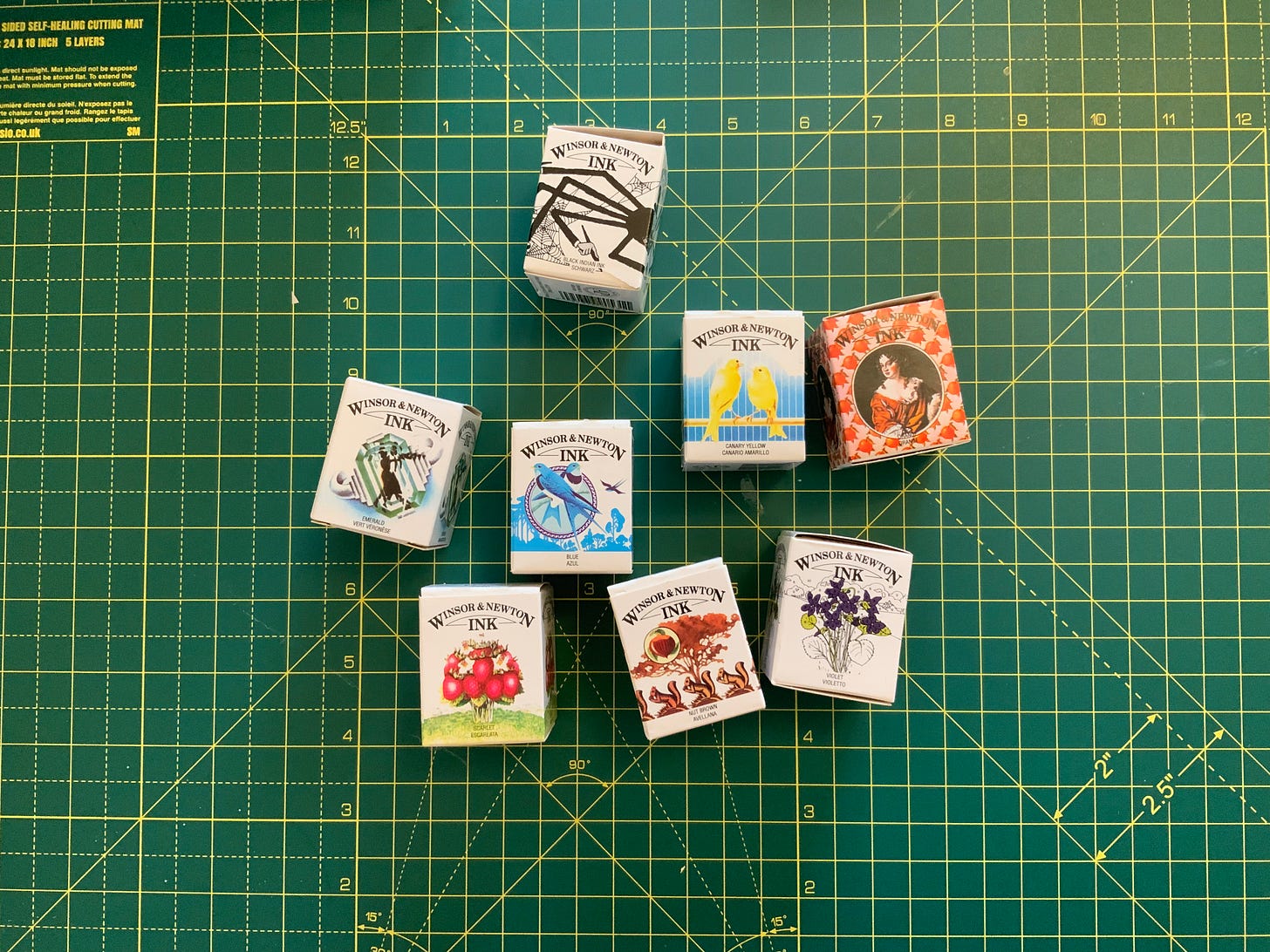 I'm not sure what it is, maybe the brightness of the colours or the packaging? Something in me said "these look fun!"
I also bought some brushes and a little pack of watercolour paper.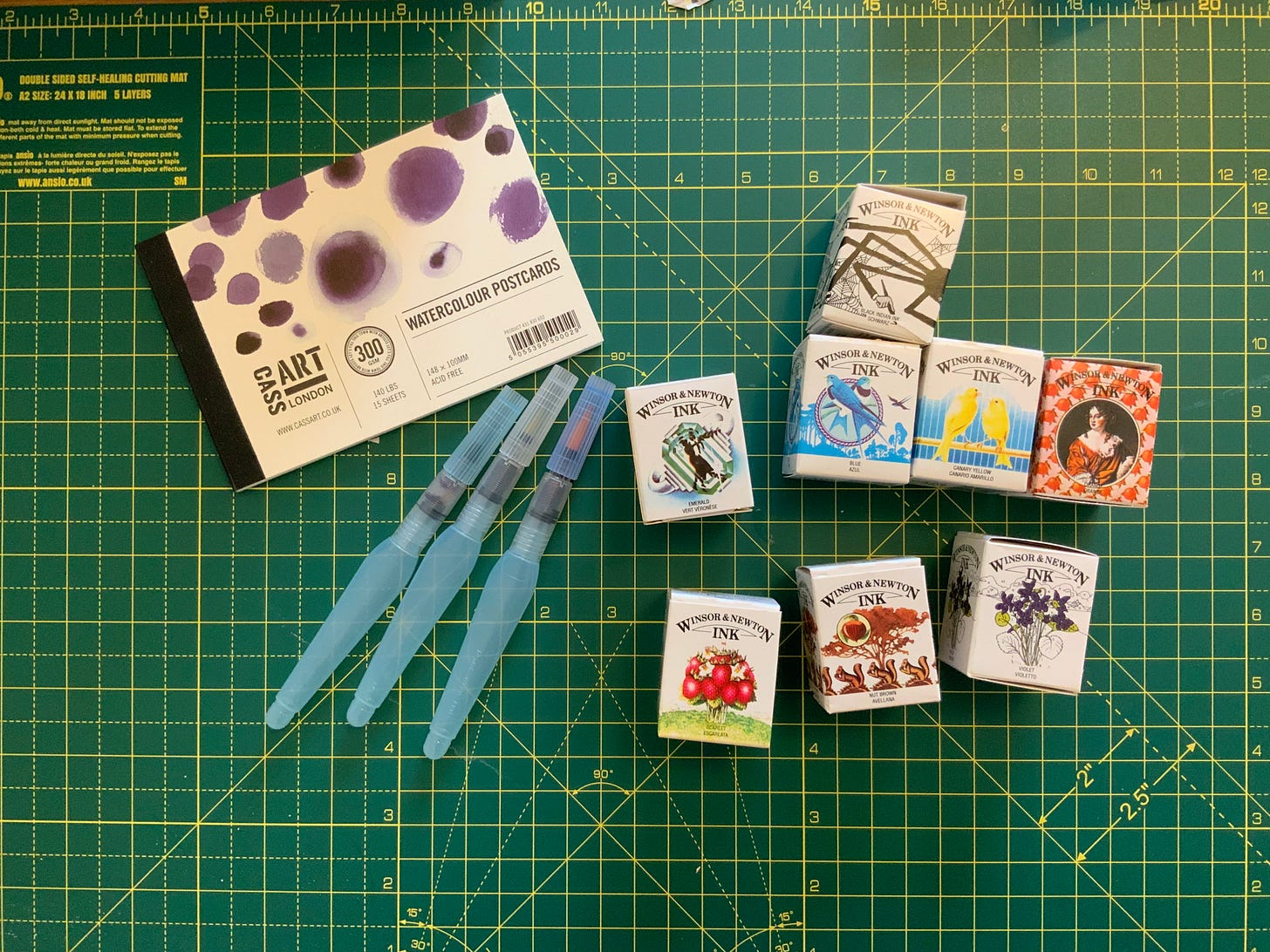 Sadly, I have hardly had a chance to use them in the last six months. They have collected dust on my desk.
But a week today my Christmas holidays begin and I'm determined to get the inks out somehow.
My idea came to me when I turned the watercolour paper over…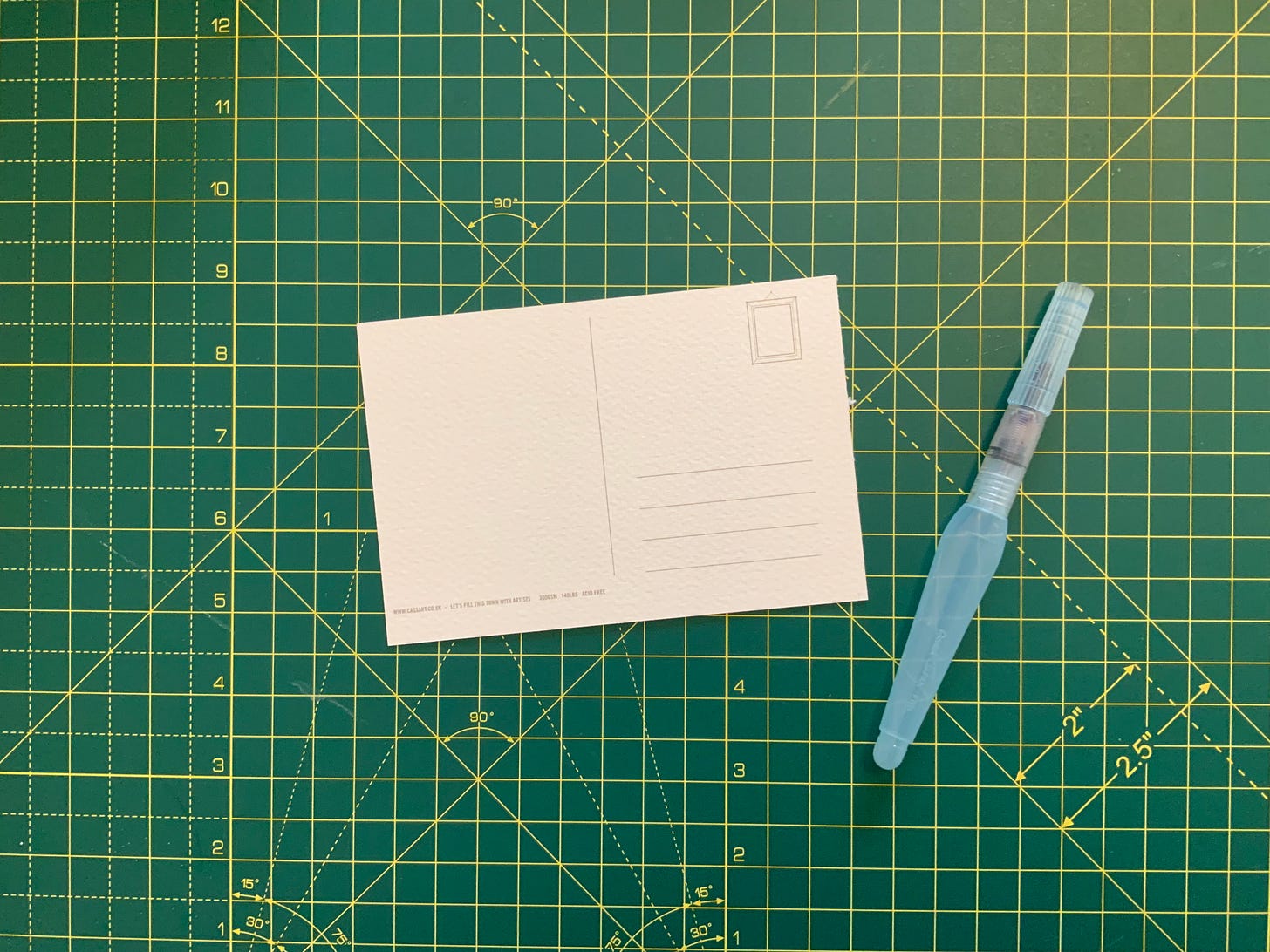 …and discovered they're actually blank postcards!
(Can you see where this is going?)
Yes, I want to paint you something and post it to you! It'll be a great chance to play with the inks and an opportunity to send out some gifts to you all for being such brilliant readers.
If you would like to receive a custom hand-inked postcard in January, hit reply to this email and tell me your address and what you would like me to draw. Let your imagination run wild - I'll try painting anything as long as it won't get me in trouble with the post office.
How much will this bespoke, hand-crafted piece of art cost you? Absolutely zero. I won't even charge for postage!
There is one catch: I have never used inks before so do not have high expectations!
Finally, a quick privacy note, because it matters: once I have posted all the cards, I will delete your emails, so your address won't linger on Google's servers in perpetuity.
---
It's a really busy month for me at the New York Times. I'll be finishing three films before Christmas hopefully, including a 12-minute piece about privacy.
Here's one film with disturbing but important footage from the recent protests that have rocked Iran, which we turned around in just a few intense days; and in this video a cancer researcher calls out the rising trend of medical misinformation. This second one is interesting for several reasons, but I'm proud of how I achieved in form what is prescribed in content.
Until next Sunday,