Discover more from The Third Something
Practical creative advice and original art from Emmy-nominated filmmaker Adam Westbrook, delivered Sundays.
Over 1,000 subscribers
#73 Solitary Refinement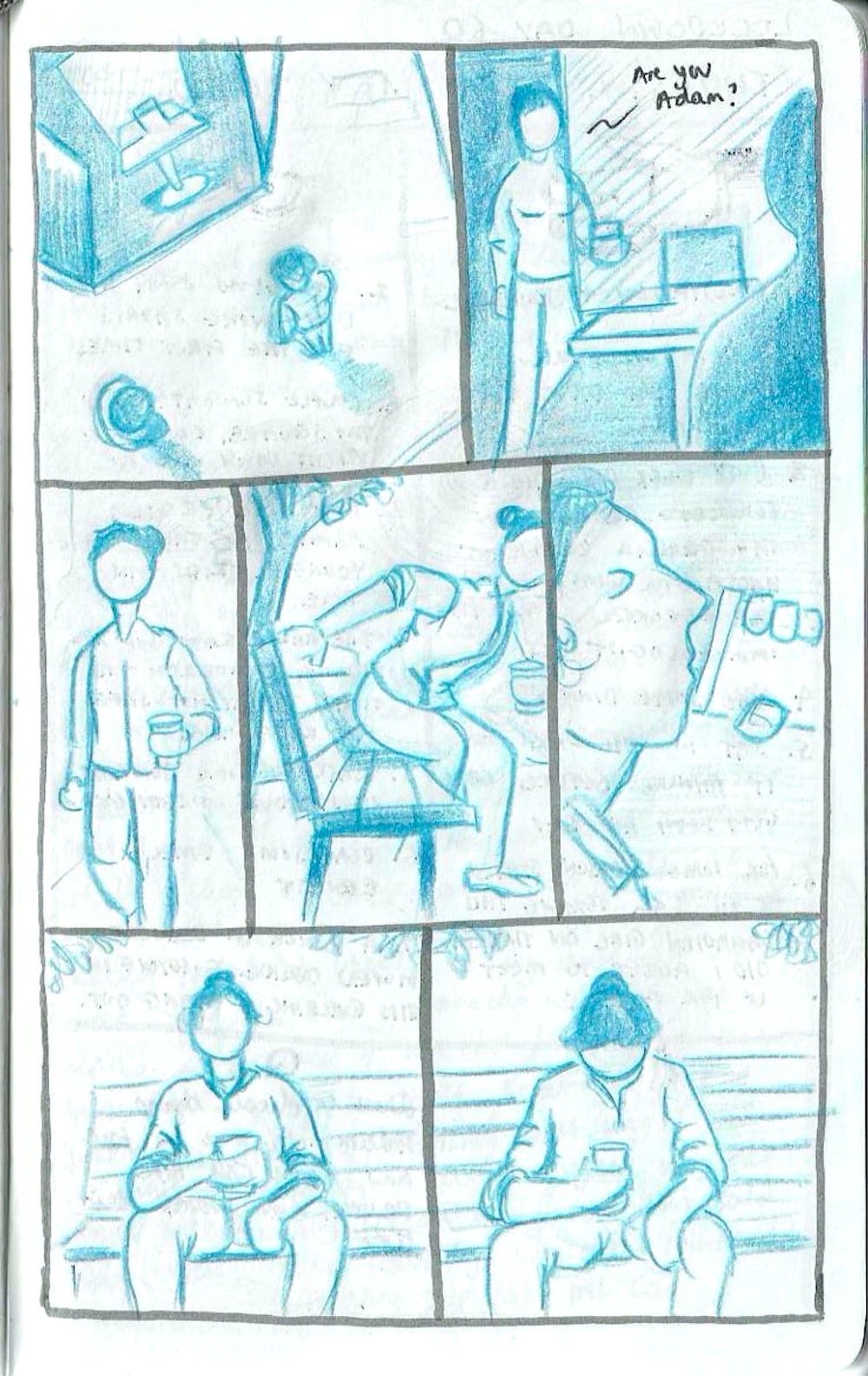 I had my first coffee shop coffee in nearly three months.
A Starbucks around the corner reopened with a social distancing system. You have to load money onto their app and order your drink with your phone. Then you wait outside until a barista calls your name and hands you your drink through a hole cut in a sheet of perspex.
A small, silly thing, but it was my first taste of 'normality' since this all began, and it was a pause for thought.
People here in the UK are now allowed to meet friends in public spaces, but I live a long way from my friends and family so for now, the coffee is what I got.
As we come out of this tunnel (for now, anyway) the ominous drum march of the real world, with all its noise and complications, is echoing over the horizon, like an advancing army.
Maybe for you it's a liberating army. I'm sure you have things you can't wait to do again when this passes, perhaps with newfound presence and gratitude.
But I've been thinking about what things from this period of self-isolation I want to keep. The enforced routine has been unexpectedly centering. I have good days and bad, but I am drawing a little every morning, journaling, even practicing french again.
Will I keep these in my life when the demands come back? Or six months from now will I back on a treadmill?
I thought about that as I drank my coffee in the park.
There will be lots of these small "return moments" for all of us in the months ahead, each with their own meaning. I'm liable to weeping when I can have a pint in a pub again.
But until then:
Until next Sunday,