Discover more from The Third Something
Practical creative advice and original art from Emmy-nominated filmmaker Adam Westbrook, delivered Sundays.
Over 1,000 subscribers
#86 To Stand A Little Apart From This Life of Mine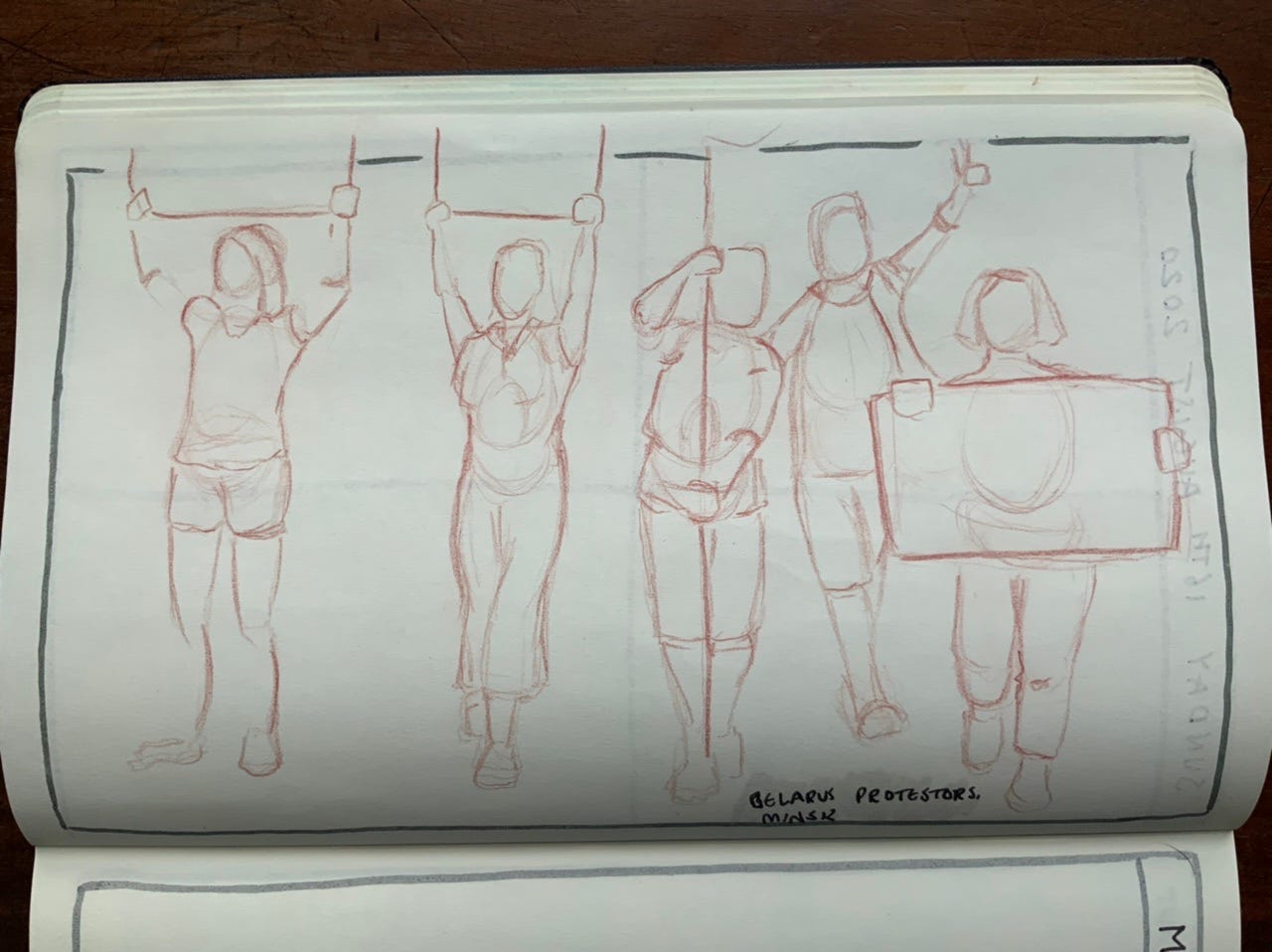 I hope you enjoyed the guest letters this month! I've really enjoyed sharing the stage with other artists; Ramya, Jess and Michi put a lot of effort into their pieces — thank you!
To wrap up this summer's open mic, I want to spread the good word about a few other letter writers who light up my inbox. These guys are all artists in their own ways and, in each letter, I find a gem of wisdom — a glimpse into the lives of people living in alignment with their values.
Miki's newsletter is about leadership but, even as a freelance artist, I find a quiet piece of thoughtfulness in each letter.
Her latest post includes this quote from Horace which I have been thinking about all week: "Adversity reveals genius; prosperity conceals it."
As a bonus, Miki ends each letter with a tarot card reading, which is completely out of my sphere of interest, and awesome.
Edith's letter is a mix of her experiences and reflections on conversations she's had or shows she's watched — all in comic form.
I love seeing how Edith - an experienced cartoonist - interprets her ideas into panels and more recently she's broken off into fantasy with these creative interludes. Newsletters can be so much more than you think!
If I ever conjure the courage and the time I'd love to attempt a comics edition of this letter.
Sunday
, by Jack Cheng
Jack's an author living in Detroit. I don't know how I discovered him, I only know I've been reading his Sunday letters for years.
He and his wife have been renovating their home while he works on a novel and he finds poetic ways to draw connections between these two projects. Jack likes his life organised and orderly and there's something very calm, quiet and thoughtful about his writing.
In his most recent letter he includes this quote from Michael Pollan, on building a writing shed in his garden:
"And I realized then that though I may have wanted a hut in the woods, it was definitely not Thoreau's cabin in the wilderness that I was after. It might be that I wished for a place that stood a little apart from this life of mine, but only to get a better view."
---
This week's letter comes to you from the english countryside. It's my escape from the city where I've been trapped since March; my own chance to stand a little apart from this life of mine; or at least a chance to breathe clean air, sleep in total darkness and feel soil beneath my feet.
Until next Sunday,